Wood Staining & Repair Pros To Care For Wooden Surfaces In Pasadena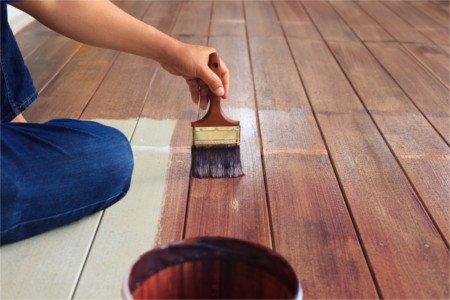 From high-quality fence and deck staining to wood trim finishes and surface staining, Partnership Painting Inc is the right company to handle all your wood staining needs in Pasadena.
Our expert crew has years of experience in providing top-quality wood finishes and understands that wood stains need to be applied differently based on wood type to guarantee that the end result of your wood staining project will be perfect.
You can count on our painting contractors in Pasadena to complete your wood stain project in a time-efficient manner. We offer excellent customer service from the moment you receive your quote to the time the work is completed. Due to our commitment to ensuring that your experience with us is as enjoyable as possible, we offer the highest quality wood staining in the area. Call us today to request service and get a free quote for the cost of your Pasadena wood staining project.
Los Angeles County Staining and Wood Repair
A Pasadena deck or fence is constantly exposed to the elements, including the sun, rain, seasonal changes, and moisture. If unprotected, these factors will lead to color decay and deterioration of the wood over time. For this reason, it is critical to both stain and seal wooden decks and fences to maintain their attractiveness and long-term durability. Our Pasadena painting contractors are experts and know which sealants and stains are suitable for the type of wood being treated. We will repair and restore your wood surfaces to a beautiful and lasting finish. Contact Partnership Painting Inc, for dry rot repair if your deck appears to be rotting, warping, cracking, or molding.
Our Pasadena Wood Staining Contractors Provide These Services
Pasadena Wood Staining
Los Angeles County Wood Staining
Residential Wood Staining
Commercial Wood Staining
Wood Staining
Deck Staining
Wood Deck Staining
Fence Staining
Wood Finishes
Exterior Wood Stains
Interior Wood Stains
Staining Estimates