Rack Attack, Pasadena, CA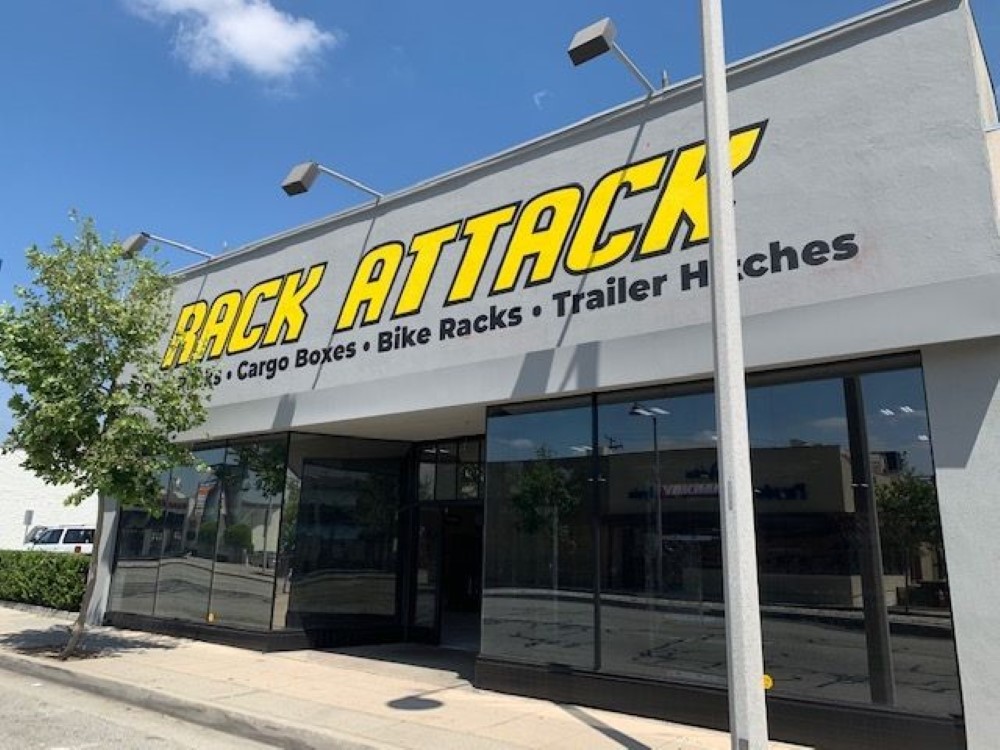 Rack Attack Pasadena hired Partnership Painting to repaint the outside of their Southern California flagship location. This job involved repainting the stucco, tile, and metal surfaces that face historic Colorado Blvd. as well as their customer parking lot. This job followed the Partnership Painting standard process and procedures like:
Powerwash
Scrape
Prime (stucco)
Two coats of paint
Front signage "Rack Attack" artwork doen by Gabriel Flores at Float Boater Murals.
The front of the building has a tile and metal surface that we primed with a primer called Extreme Bond, which is specifically made for surfaces that require a more intense bonding than a traditional primer. We then painted two coats with a Dunn Edwards Black. The stucco was painted with a matched color the store had previously used from Sherwin-Williams Paints.
Rack Attack Pasadena was very happy with the results, and we are very glad to have worked with them on this commercial exterior painting project.
They are located at 3725 E Colorado Blvd, Pasadena, CA 91107 if you would like to drive by and check out our work.