Annandale Golf Club Painting in Pasadena, CA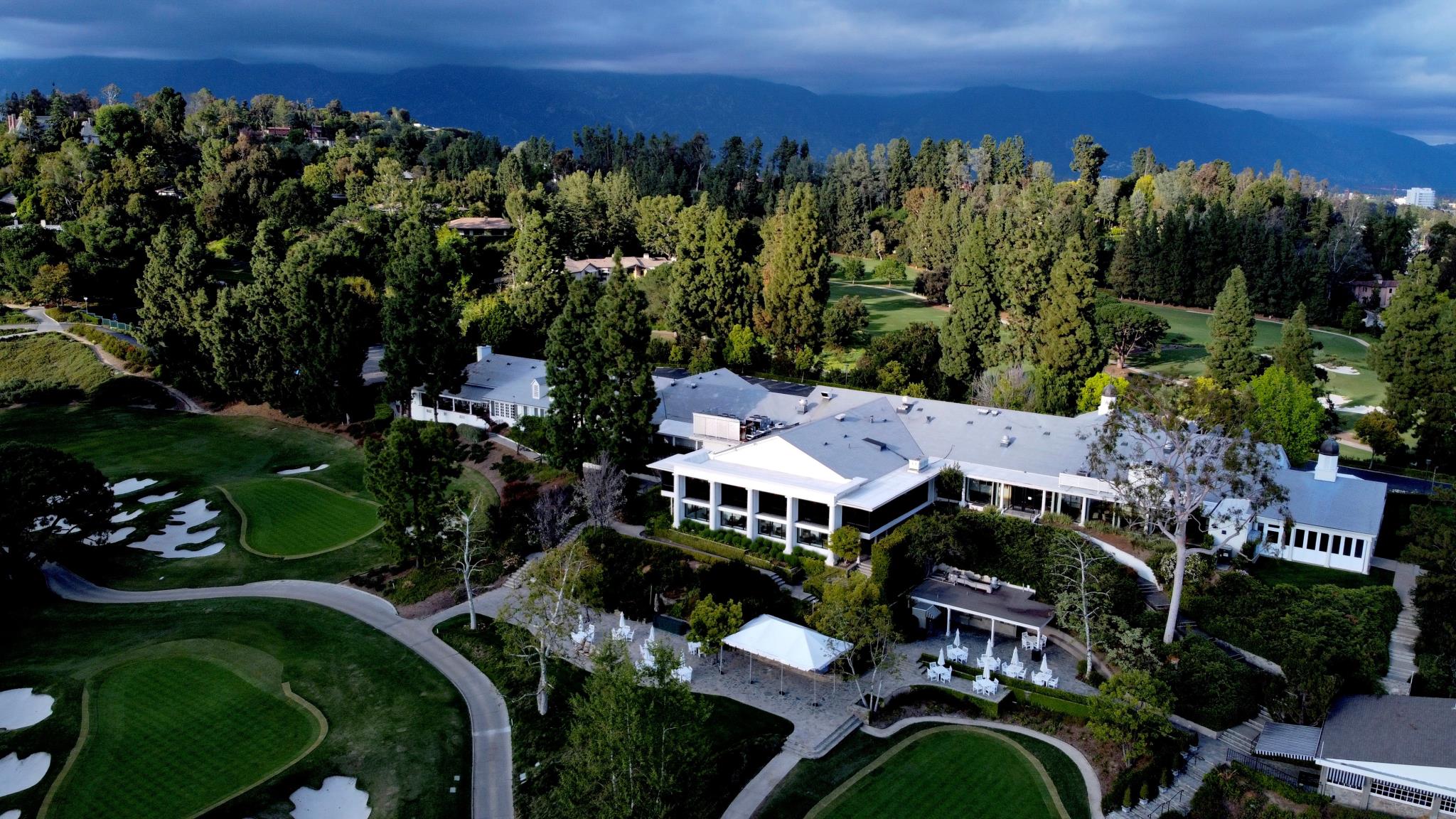 Painting a large commercial project requires proper planning and execution. We are often asked, "What does it take to complete large commercial painting projects such as condominiums, churches, schools, and sports clubs?" These types of projects can include interior and exterior painting and living in Southern California; wood repair and stucco repair are also very common.
"Annandale Golf Club is considered a hidden gem in Pasadena, California. Its picturesque setting of the San Gabriel Mountains serves as the ideal backdrop to all club activities. Annandale Golf Club was established in 1906 by several prominent members of the Pasadena community, including Henry Huntington, the famed railroad magnate and philanthropist, and George S. Patton Sr., father of the famous U.S. Army General." - Citation Annandale Golf Club's website.
At Annandale Golf Club, we completed a thorough exterior repaint of the clubhouse. During this project, we navigated our work while the facility remained in full operation. We completed the project within the allotted time frame. This project included the following:
Complete preparation of surfaces to be painted
Protection of newly resurfaced parking lot and landscaping
Termite damage discovery and repair work
Special lift equipment coordinated for high-to-reach areas
Color matching service
Strategic planning with gutter subcontractor
Final walkthrough with General Manager
With 39 years of experience, we have developed and refined our process giving us a clear roadmap to getting the job done right! We are confident in our craftsmanship, boasting proficient, highly skilled, professional crews. We warranty our commercial projects for a minimum of 3 years, which is 3x the industry standard.