Commercial Interior Painting Professionals Serving Business Owners In Pasadena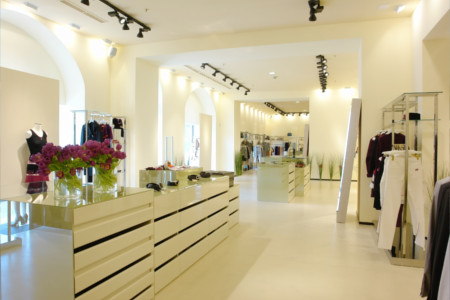 Painting the interior of your Pasadena business is a great way to dress up the space while also providing an opportunity for some fresh colors and new designs.
At Partnership Painting Inc, we can work with you on a commercial interior painting plan to bring in color, style, and vibrancy that will complement your brand. Whether you are just starting out or have been in business for years, our team of painting contractors will be there from start to finish.
Your customers' experience starts outside your building and continues throughout their visit. Let us provide fresh commercial interior painting that will make your clients eager to do business with you.
Choose us to help you revitalize your entire building or a few specific sections you would like to upgrade. We will work with you to develop a look that is tailored for your needs and will provide estimates for everything from simple touch-ups to full alterations.
Upgrade The Look And Feel Of Your Interior Space
Commercial exterior painting creates an instant upgrade, and interior painting will do the same. We can guarantee that your clients will feel like they are in a brand new building by the time they walk through the door for their next visit. While decorating a retail location can be a challenge, our painting contractors in Pasadena provide you with interior painting that will ensure your space looks its best. From modern designs to classic looks, we have been providing expert services for years. We are passionate about our work and our clients, and that sets us apart from other painting companies in the area.
For any business owner, it's important to create an experience for their customers and clients by designing a space where they want to spend time. Our commercial painting team will help you set a fresh look for your building so that you can stand out in the market. Reach out to our Pasadena team for commercial interior painting that is second to none. Give us a call at 626-449-4097.
Commercial Interior Painting Gallery