The Valley Hunt Club, Pasadena, CA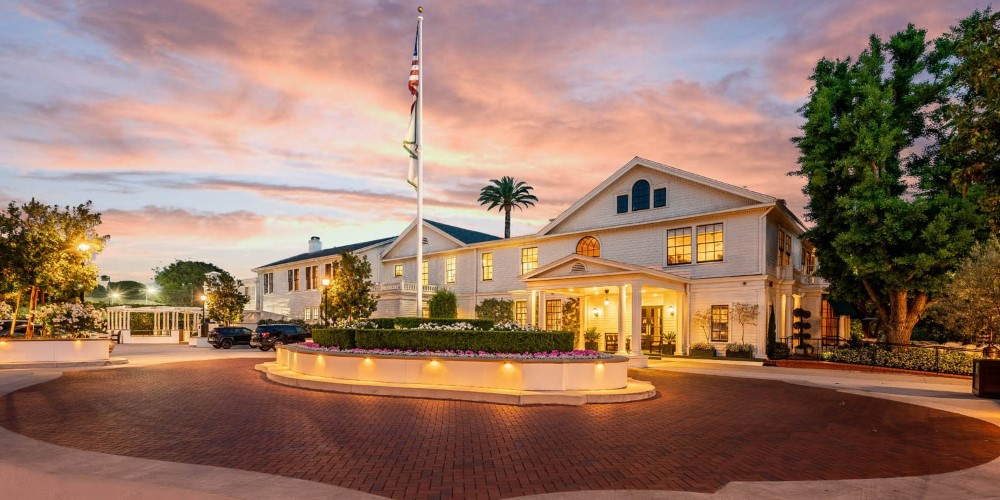 Partnership Painting was hired to complete the painting of the whole main clubhouse and sports center at The Valley Hunt Club near historic Old Town Pasadena and Arlington Gardens, patronized by longtime residents of the community and a place where meetings and events for members frequently occur.
The Valley Hunt Club has been a loyal and repeat customer for the past 20 years. Partnership Painting last painted the exterior in 2008. It was over 13 years ago since their last exterior paint and the quality of the job withstood their high demands of performance and excellence.
Scott Penn met with the facility representative, Tim Pedigo, to discuss this project. Partnership Painting has been hired to do various interior and exterior projects for the past two decades and was excited to start another project at the club.
For this specific project, Scott and Brad discussed with Tim the value of painting all surfaces in a semi-gloss finish so that the areas will look cleaner, last longer, and have a better appearance for a longer period of time. When a surface has more of a "glossy" finish it is easier to clean. Easier cleaning capabilities is something that is applicable to both commercial and residential properties.
Tim from The Valley Hunt Club was understandably concerned about how the work would get done with minimal impact to the membership schedule, staff, and events. Scott and Brad explained the process of working and completing specific sections of the building and Club at a time to minimize exposure of being on a certain side of the building or over extended periods. When Partnership Painting works with a client whose business needs to remain open and active they can complete each section in a matter of days, not weeks. Clients will instantly see progress as they go and work on the rest of the project.
This job did not have any necessary special preparation or repair. Partnership Painting conducted the normal pre-paint work which includes (but is not limited to):
Thoroughly sanding surfaces
Power washing
Priming
Patchwork
Masking off unpainted areas
Painting two coats of the finished color selected by the client.
Partnership Painting is also committed to and guarantees a daily clean-up of the job site as part of our work and commitment to keep our customers' businesses operational and neat during the duration of any project.
The Valley Hunt Club project was finished on deadline and we maintained a budget. The client and our team are very happy with the finished result of how our job turned out.
View Project Gallery