First-Class Commercial Exterior Painting Crew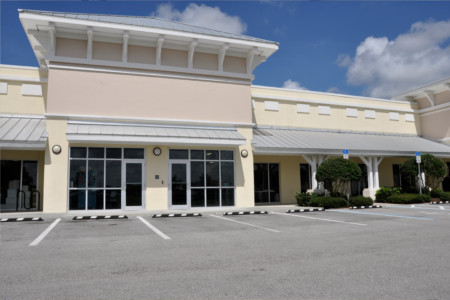 The outside of your business shows the world who you are. So if you want your Pasadena company to stick out and be a cut above the rest, then hire the team at Partnership Painting Inc for excellent commercial exterior painting services.
People can see what type of care is taken in your organization in how your interior and landscaping looks and how well your building's exterior is painted.
At Partnership Painting Inc, we know this all too well—and we're proud to say that we've been providing exceptional commercial exterior painting services for businesses in the Pasadena area for 37 years. With more than three decades of experience, it's no wonder, so many companies have made us their first choice for commercial exterior painting services. No matter what type of business you have, we can craft a comprehensive exterior paint job that will make your building stand out from the crowd—inside and out. Get in touch with our experts to schedule a commercial exterior painting consultation for your Pasadena business.
Steps We Take
To make sure that your exterior gets the kind of high-quality treatment only Partnership Painting Inc Inc. can provide, we make the following checklist a part of every project:
Historical Surveys: We take the time to understand your business, and we make sure that any exterior painting project we work on will look great. At Partnership Painting Inc Inc., our painting contractors are committed to making sure our clients are completely satisfied.
Quality Paint Job: The exterior of your building will be the face of your business, and it's important for us to provide it with only the highest quality paint schemes. Every shade and finish choice is carefully selected—and all in accordance with industry standards—to ensure that your building's exterior looks amazing, regardless of what time of year you do it.
Our Pasadena painting contractors have the skill and creativity necessary to take care of every tiniest detail—and giving your business an aesthetic boost that will help you stand out from the rest. Call us today to schedule a free estimate on exterior or commercial interior painting services.
Commercial Exterior Painting Gallery