Painter For A Day For Your Pasadena Property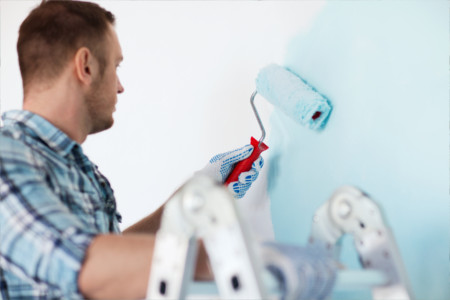 Our skilled and licensed team at Partnership Painting Inc can complete small painting projects for all types of properties in Pasadena. We stand by our commitment to excellence, and when choosing the painter for a day option, you can always feel confident that our services will meet industry standards.
The top advantages of hiring a painter for a day:
Dedicated painters with strong organizational skills to handle your problems quickly.
We supply a full set of paint supplies, tools, and all other items needed in our fully equipped vehicle.
A whole day of efficient, high-quality work on your choice of painting projects.
Color consultations available to ensure you're happy with your paint job.
Our painting contractors in Pasadena arrive at every project fully prepared to get to work and deliver a one-day painting service that meets our impeccable reputation. If you're interested in finding out a little more about the work our Pasadena painter for a day can accomplish, please contact us by calling 626-449-4097.
Hire A Painter For A Day
Painter for a day was specially designed for small painting projects. It allows you to save time and get back to your daily routine quickly.
We can provide you with either one or two painters for your small project. Our industry-leading paint experts use water-based paint with quick-dry properties and techniques that will create beautiful, lasting results. Get that small painting project done by hiring a skilled painter for a day!