Pasadena's Top Residential Exterior Painting Crew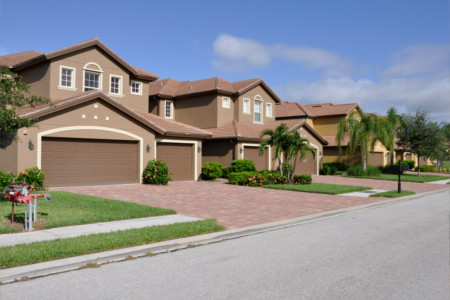 Whether you apply paint on the outside or inside, painting a house takes some effort. With residential exterior painting, you want to achieve a finished product that will protect your Pasadena home from the elements as well as enhance its value and aesthetics. If you want your home's exterior to be safe from moisture, mildew, rotting, termites, and other environmental factors, then it is really important to prevent these factors. You need to make sure that your new paint withstands both the heat of summers and the harshness of winters without cracking, peeling, or blistering. Our residential exterior painting contractors at Partnership Painting Inc provide exterior painting solutions that are sure to prevent problems from improper painting techniques while also giving your home a nice, fresh look. When you hire us, you can rely on a reliable and efficient customer experience because our painters always use high quality paint from trusted manufacturers such as Dunn Edwards, BEHR Paints, Sherwin Williams, and Benjamin Moore. If you're seeking residential exterior painting contractors for your Pasadena home, give our expert team a call to schedule a free estimate. We also can provide you a quote for residential interior painting services that will transform the interior of your entire house or one area. No job is too big or too small!
What Makes Our Residential Exterior Services Different?
Experience - We have painted thousands of homes since 1984.
Peace of Mind - We are fully licensed, bonded, and insured.
Property Protection - We do not just care for your home's painted exterior surfaces but also for the landscaping, walkways, and all other components of your property.
Committed Craftsmen - Our painting contractors in the Pasadena area are dedicated, invested employees who treat your home as if it's their own.
Lead Safety - We are EPA certified for the proper preparation of lead-based paint.
Warranty - We warranty our work: 3, 5, and 10-year warranties available.
Other Exterior Painting Options We Offer
Wood arbors, trellises, and pergolas
Windows
Doors
Shutters
Stucco and masonry
Wrought iron
Patio floors
Concrete floors
Wood siding and shingles
Gutters, overhang, fascia boards
Wood trim
Decks, balconies, railing
Posts and beams
Thresholds
Residential Exterior Painting Gallery