Get the Snazziest Exterior Paint Job in Pasadena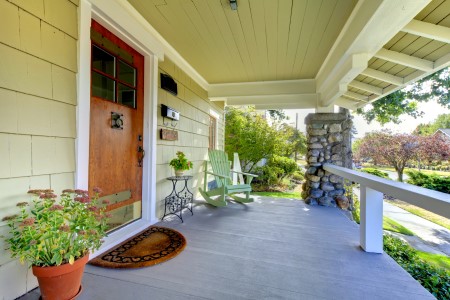 There are a number of ways to improve one's Pasadena home, including decorating with art, rearranging furniture and changing the curtains, but one of the most striking modifications that can be done to a house is to alter its paint color. Aside from painting the interior walls, exterior painting is another way to freshen up the look of one's house. This type of painting is not limited to the walls, but also includes the roof, doors, door jambs, columns and window frames that are visible from outside. As with any painting job, calling in the Pasadena paint experts is suggested to ensure the quality of the outcome.
There are a myriad of paint colors to choose from. If that sounds like fun, then choosing the right color won't be too much of a problem. But if choosing colors from paint swatches or palettes sounds overwhelming, don't worry because there are ways to narrow down the choices. One would be to choose two complementary shades for the walls and the roof. The accents, such as window frames or door jambs, can be matched to the roof's shade or it can be painted with an entirely different color to make it pop. Another option would be to consult design or color experts for the best colors to use for the house's exterior. The common choices of paint colors are neutrals, such as white, beige and brown, or bright hues like sunny yellow or apple green.
Prior to Pasadena exterior painting, the outer surface of the house's roof, walls and columns, as well as the corners and frames, should be thoroughly cleaned of mold, mildew and dirt. Some Pasadena contractors use power washers that have high pressure water jets to get the job done, but others can do without it. After cleaning, it must be left to dry for a day or two. Then, residual paint must be scraped of. Cracks and holes must be filled in with epoxy wood or concrete fillers. Walls and other rough areas should also be sanded down using sandpaper or sanding blocks to obtain a smoother surface. After sanding, paint primer can now be applied.
Once paint prep work is over, Pasadena painters can start painting the house's facade, walls, doors and other outer areas. As soon as exterior painting is finished, homeowners can finally admire their house's fresh coat of paint. They can also expect compliments from neighbors, friends and relatives. Painting can really do wonders to improve the overall look of one's house and if there's enough time and money for it, then homeowners should not hesitate to paint.