Picking The Right Kind Of Paint Sheen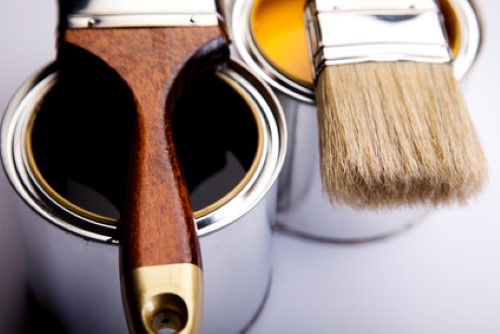 Many people might be familiar with the various types of paint sheen and know how they can impact design projects, but they could find that picking the right type of paint to use in a project can be difficult. If you're still struggling with what kind this is best for your needs, read on to find out more about a few different types of paint sheen and how our painting contractors can help.
Popular Sheen Types
The best way to pick the right type of paint sheen for your room is by deciding on what style of painting you want to do. It is important to know which one will work best for your scheme before you make a decision as so many factors come into play in this step.
Flat paint can be used on top of most surfaces, but it tends to work well with more objective colors such as whites and blues. Flat paints are better if you need something that's easy to apply and doesn't have lots of texture on the surface. Primer should be applied before applying any flat paint though, because this type tends to be less opaque compared to other types when it comes to color payoff.


Eggshell finish adds a slight sheen over most colors and has an association with contemporary photographs that have a glossy feel. Eggshell paints have a light and delicate texture, which makes it easy to apply. They are especially good for users that are looking for an easy-to-handle paint finish that won't sand off easily when they start to alter their surfaces later on. You might want to consider this kind if you're only planning on using the surface once or don't plan on adding any new elements to change its appearance.


The satin type sheen has the same texture as eggshell paint and also has a good amount of durability. It is more durable compared to eggshell so it can be used if your situation requires it. If you're looking for something that's more durable than an eggshell finish, this is something to consider.


Matte does not reflect light and has more of a flat, dull look. It works best on surfaces with many tones and different patterns, such as walls that have small areas of color.


These types are just some of the most popularly used, so it's important to look at what's available in case you need assistance with your project and if you're not sure which one would work best for your situation.
Call Us For Expert Paint Sheen Advice
Paint will always vary based on the type and brand you buy. Working with a reputable company for a color consultation could make a difference in the outcome of your paint project. This information is intended only as general advice, so if you have any questions about paint application or use, contact our experienced team at 626-449-4097.