When You Hire A Professional Exterior Painter You Avoid These Common Problems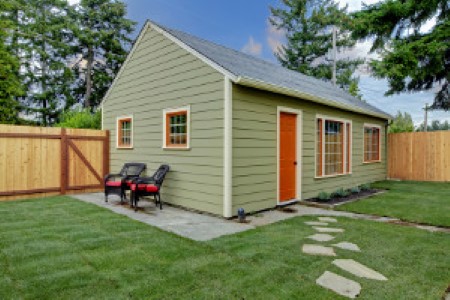 Painting the exterior of your home can be a fantastically rewarding experience. You have the opportunity to revamp to look and feel of your residence for the better. At the same time, if you try to paint your property without the necessary knowledge or experience, you can be extremely frustrated with the results.
As such, when you decide to paint your residence, the best way to receive all of the benefits while avoiding frustration is to hire a professional for help. In Pasadena, the most highly skilled and experienced exterior painting contractors are at Partnership Painting Inc . Their team can help you with every aspect of the process. They provide you with the advice and services that you need in order to avoid all of the following common problems.
Temperature Blisters
One problem that can manifest itself shortly after you paint your Pasadena home is temperature blisters. These occur when the temperature rises quickly after paint application. Moisture below the top coat evaporates and can ruin the look of the top coat of paint.
At Partnership Painting Inc, their Pasadena painting contractors can remove temperature blisters in order to provide you with the uniform and beautiful paint coat that you desire. When you hire them for your entire exterior painting project, their team will conduct the preparatory steps necessary to ensure that temperature blisters do not occur.
Intercoat Peeling
Another common problem that can occur if you fail to adequately prepare your property before painting is intercoat peeling. Intercoat peeling occurs when the top layer of paint fails to adhere properly to the layer below it. This can result if the surface that was pained was dirty or if the two layers of paint were incompatible.
At Partnership Painting Inc, their Pasadena exterior painters can help you avoid this pitfall. They will scrape away layers of paint that will cause poor adhesion with the paint that you desire to use. Their experts will also clean the surfaces to be painted and use primer in instances where it is beneficial.
Rusting and Staining
In every exterior painting project, the Pasadena contractors at Partnership Paining, Inc., customize their services to the unique needs of their customers. If you have siding that has nails or other things permeating it, their team will take steps to ensure that these features do not affect the long-term look of your paint coat. As such, you will not have to worry about rusty nails staining the paint in the future.
The three problems listed above are just some of the issues that you will avoid when you hire a professional to help you with your exterior painting project. In the end, hiring the experts at Partnership Painting Inc, ensures that you and your family love the long lasting beauty of your home for years to come.