Common Color Mistakes To Avoid When Painting Your Pasadena Home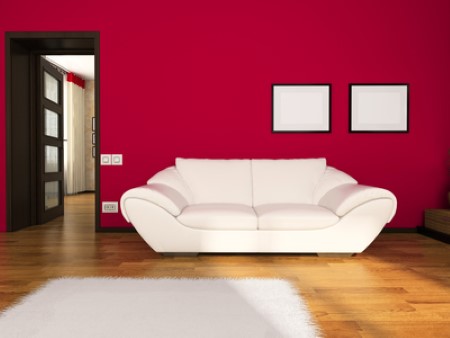 Interior painting can be a wonderful project. But before you even get started, you have to figure out what colors to choose. Painting the inside of a house with color can be terrifying for many people. If you plan an interior painting project and you don't have an eye for color, it can be very difficult to figure out what colors will work together cohesively to enhance the home's design.
The best way to ensure that your home turns out exactly the way you want is to hire a professional Pasadena painting contractor to help with your Pasadena interior painting project. These professionals can help you avoid common mistakes, such as choosing the wrong colors. Below are some of the most common mistakes that partnership Painting found made in choosing interior color schemes.
Matching Colors For Interior Painting
When you are painting a home, it is important to match colors throughout the home, not just a room. Be sure you have at least three colors that go great together to work with. And you don't want to pick the same color as your couch or loveseat. Instead, choose a lighter or darker shade of one of the upholstery colors or use one color for trim or pops of color in the design.
Too Much White Or Cream
White is an easy color to choose, and it definitely has a place in interior painting. However, you want to avoid leaving large areas of your home white. It's an easy, clean color, but you can go with shades of gray or blue with it to add interest. This will give you colors that compliment the design without overplaying a bare color like white.
Balancing With Neutral Colors
While some people are afraid to add color to their home, others go way overboard with it. Your home needs some color, but they should be balanced with neutral tones. Here are some neutral paint colors to choose which are wonderful to pair with bolder colors.
Earth tones like rust, forest green, gold, ocean blue, & sky blue -varying tones of these
Off-white or creams
Brown
Beige
Grays -note that they often have several different undertones you can play off of
Repeating Colors In The Painting Scheme
Just like varying the shade or tint of color is important, variety is also important. When you are choosing colors for interior painting, consider those that complement each other on the color wheel. This will add style to your home. Complementary colors are those located on the opposite side of one another on the color wheel. For example, in primary colors red and green are opposite as are orange and blue or yellow and violet.
Choosing Too Many Colors
Color should evolve in the interior design, not take it over. You don't want to choose too many colors or commit to a bunch of colors all at once. Start with choosing three main colors and work from there. Don't go hog-wild with it!