Church Painting Tips & Ideas For Pasadena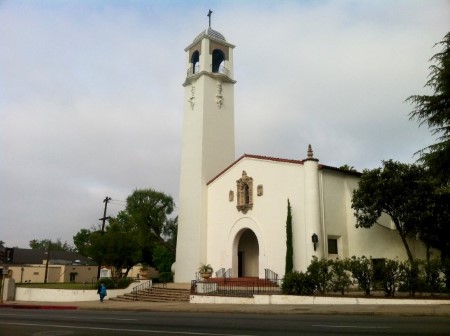 Picking out paint colors isn't easy for most people, especially when there are many individuals involved in the decision making. Some will want color but then settle on cream or white just because it's an easy pick that goes with everything.
With church painting, the color scheme you choose will make a huge impact on the congregation and visitors. It pays to learn a little about color before choosing paint colors. There are so many beautiful options to choose from other than boring white or beige.
Partnership Painting Inc has been a trusted Pasadena Painting Contractor since 1984. We have some great church painting tips and ideas to help you get your project started off on the right foot.
What You Need To Know About Color Before Church Painting
So everyone agrees that the church needs painting. Choosing the color scheme can be one difficult choice. You'll first need to know that color affects mood and sets the atmosphere of the room. Here are the common feelings certain colors will evoke:
Bright Red -An irritant. Power & Dominance.
Dark or Muted Red -Can be used in moderation. Evokes thoughtfulness. Deeper shades with touches of orange may evoke friendliness and creativity. Use sparingly for accent color.
Purple -For accents or small spaces. Elicits grandeur.
Soft Purple, Lavender, or Pink -Calming. Relaxation
Yellow -invigorates, excites, creates energy.
Soft Yellow -Soothes, brightens, evokes happiness.
Soft Green -Tranquility, communion with nature.
Shades of Blue -Peace, tranquility.
Choose Warm And Welcoming Paint Colors For Your Church
Do away with the beige when painting the church. So often, the church committee chooses white or beige because color preferences vary from individual to individual and it's easiest to settle on something like beige. However, there are many other neutral colors that are simply beautiful.
The color doesn't have to be bold unless you want it to. It's best to choose softly muted colors that compliment the woodwork, upholstery, and carpeting but don't blend into it.
Add Some Gold Tones
Add A Touch of Blue
Paint The Cathedral Ceiling Darker
Highlight The Sanctuary Cross Or Crucifix With A Background Color
Try Some Purple
Accent Wood Tones With A Soft Green
Choose Varying Shades Of Grey, Blue & White