9 Questions To Ask Before Choosing A Pasadena Painting Contractor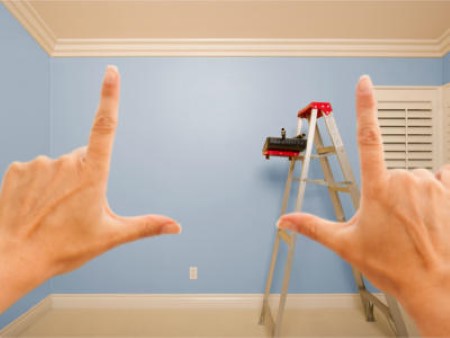 Before choosing a Pasadena Painting Contractor, it's important to make sure you know the answers to common questions that may affect how happy you are with the final results. Sometimes if you do not ask the right questions before choosing a painting contractor, it will end up costing you time, money, or stress and you may not even be happy in the end. We recommend asking these 10 questions of any potential painting contractor you may interview for your Pasadena painting project.
Is the Pasadena Painting Company fully insured?

Partnership Painting Inc is fully insured with Worker's Compensation Insurance, $2,000,000 Liability Insurance and fully Bonded with Construction Services Insurance Agency.

Do they have references?

Partnership Painting Inc has 100s and 100s of local references. See our website under Client Reviews and our Customer Lobby button.

Do they have experience with your type of Painting project?

Partnership Painting Inc has over 33 years of Residential and Commercial painting experience. High end residential painting is our specialty and we also paint Churches, Schools, Condominiums, YMCA's, office buildings and numerous other properties.

Do they use green paints?

Partnership Painting Inc is very knowledgeable on the use of Zero VOC paint as well as a whole array of paint products from quality manufacturer's like Dunn-Edwards, Sherwin-Williams, Benjamin Moore.

Can they help with choosing colors?

Partnership Painting Inc works with color consultants on a needed basis for those that desire professional help in deciding colors. Sample colors can be provided to ensure the colors chosen are just right!

Is there a warranty?

Partnership Painting Inc offers different warranties based on the goals of each client. Our standard 3- year warranty is the most popular- which is 3 times the warranty required by state law. We are proud to offer a 5-year Labor and material warranty as well. We know of no other painting contractor in the San Gabriel Valley that offers that!

Can they work after hours or weekends?

Our work hours are generally 8 am to 4:30 pm. After hour and weekend working hours are available as well to fit your project needs.

Who will move & cover the furniture before painting?

Partnership Painting Inc will move most furniture and heavy items as the first steps in preparation of painting. Exceptions do occur but will be negotiated before the project begins.

Who will clean up after painting your Pasadena home or business?

Partnership Painting Inc is known for their clean up during and after the painting project. We will keep all areas clean and neat- Guaranteed!
If you make sure to ask these questions, you will have a better chance of choosing the right Pasadena Painting Services for your needs, and save yourself a lot of wasted time, money, and stress.